Image

Contents
DRIVE COMPONENTS
Press
Press-working Technology
Motorcycle Disc Rotor
Motorcycle Sprocket
Ring Gear
Press-working Technology
We can blank and punch thick plates of various materials with our various equipment.
We have a blanking line of 2000 tons which can blank various kinds of materials such as carbon steel, stainless steel and aluminum.
Expertize in various materials
We can procure various materials as we deal with steel manufacturers directly. We are used to handling aluminum materials that are particularly easily scratched and require extra care.
Blanking and punching thick plates
Standard material thickness for blanking and punching process is said to be about 6 mm. However, we can process up to 13 mm thick plates with our own facilities.
Various press equipment
We have mechanical press machines of various sizes from 60 tons to 2000 tons and hydraulic press machines from 200 tons to 600 tons. Therefore, we are ready to meet various needs by combining them.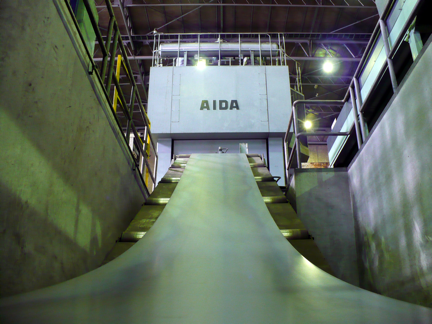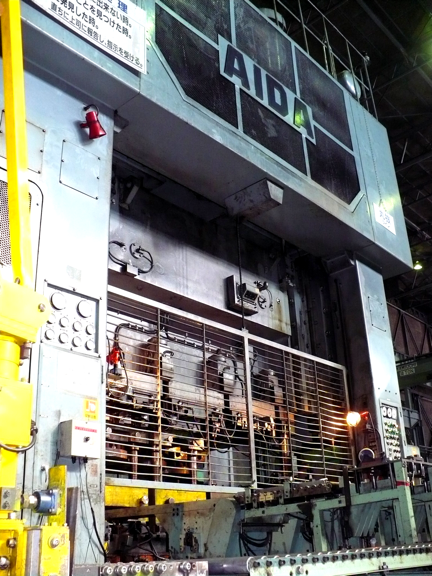 Motorcycle Disc Rotor
High accuracy, high performance and high quality disc rotors made of specially developed materials
Running motorcycles decelerate and stop by pressing their pads against the brake discs and generating frictional force between them. We provide the excellent balance between braking power and controllability as well as on the safety inevitable for discs.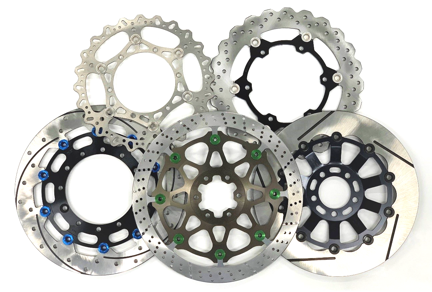 Specialized material for discs
We work with material manufacturers to develop specialized stainless steel materials for discs with excellent heat-resistance temperature and strength characteristics so that they can be used for evolving motorcycles with top specifications.
High precision disc
We guarantee high quality and high precision discs with our excellent pressing technology and advanced mold manufacturing technology to support it. We also realized integrated production process with our own production equipment and processing technology such as cutting, polishing and quenching. Our high precision discs improve brake touch and controllability, which increase the reliability for brake operations.
High performance / high quality
First, we identify the required specifications of each motorcycle for its safety and durability. Then we work on to realize high-performance and high-quality discs utilizing our original testing and evaluation technology. We have accumulated plenty of development data as a specialized manufacturer. Such accumulated know-hows are the source of our design and development capabilities.
Motorcycle sprocket
Highly precise, light and durable
Sprockets are gears that transmit power through chains. In motorcycles, they are used to transmit the engine output to the tires. They need to be wear resistant to extend the life of the chain and be as light as possible, on top of having strength and toughness to withstand the drive transmission.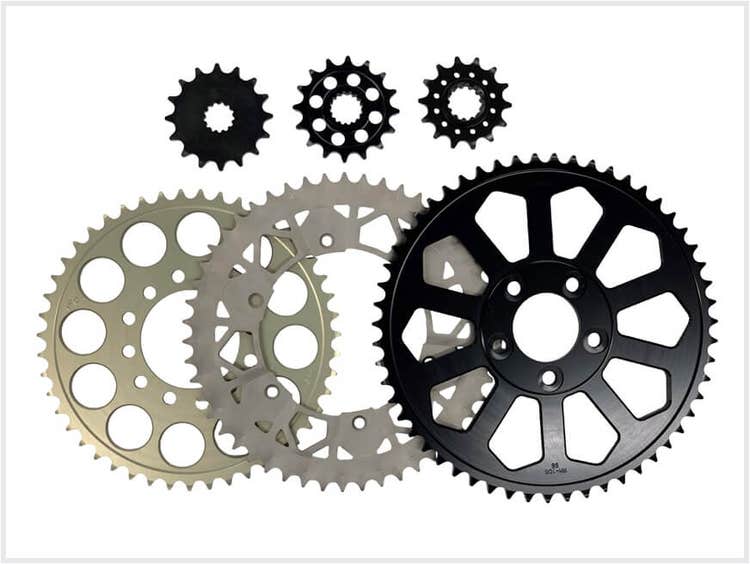 Sprocket with high precision
Our sprocket machining process thoroughly follows the mounting standard and uses specialized jig tools developed based on the feedback of the know-hows. High precision sprockets provide smooth power transmission, reduce sprocket wear and extend life of the chain.
Weight reduction
Since more lightened spaces on sprockets improve the performance of motorcycles, we are exploring the limit of the weight reduction while taking the load data obtained from the evaluation data of the actual drive into our own simulation. We also offer characteristic sprockets which reduced the material thickness by half, with alternating wave-shaped teeth.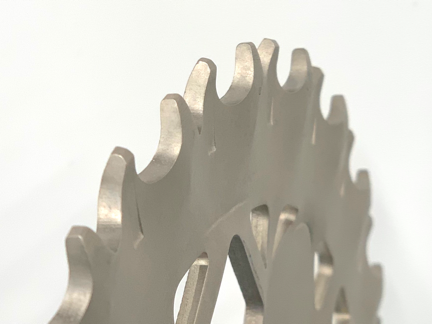 Durability
We check the sprocket wear that can occur in various environments and the aggressiveness to the counterpart (chain) using the dedicated test machine for sprockets. We also conduct reliability tests to investigate the corrosion resistance caused by outdoor conditions.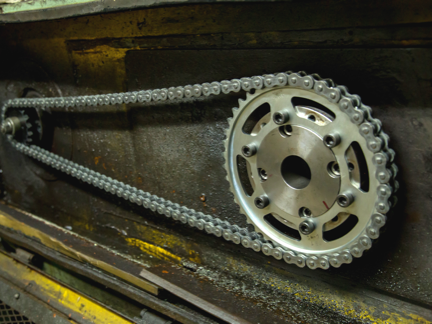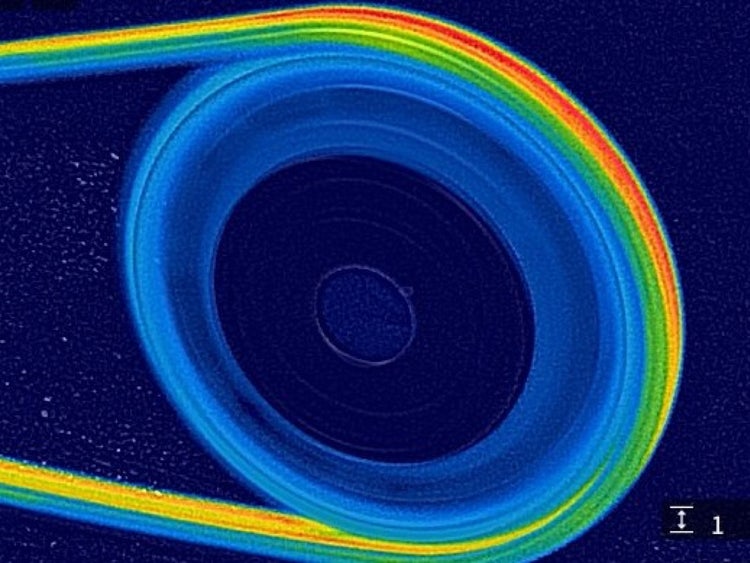 Ring gear
High power model compatible, High precision processing, sensing compatible technology
The ring gear meshes with the pinion gear of the starter motor when the engine starts, and it transmits the power to the crankshaft. Our ring gears are mainly used for outboard motors and agricultural machineries.
High power model compatible
The manufacturing process of our ring gears start by pressing thick plates. Therefore, they are strong enough to be used in high-power models.
High precision processing
We provide high precision ring gears by applying our metal processing technology and facilities which have been improved through developing and manufacturing sprockets. The high precision machining not only prevents malfunction due to tooth entanglement, but also reduces meshing noise in normal operation.
Sensing compatible technology
We are capable of press manufacturing the convex "trigger pole" used to detect the rotation speed. We derived appropriate mold clearance by repeated trials and errors so that the processed surface has high perpendicularity without causing material cracking.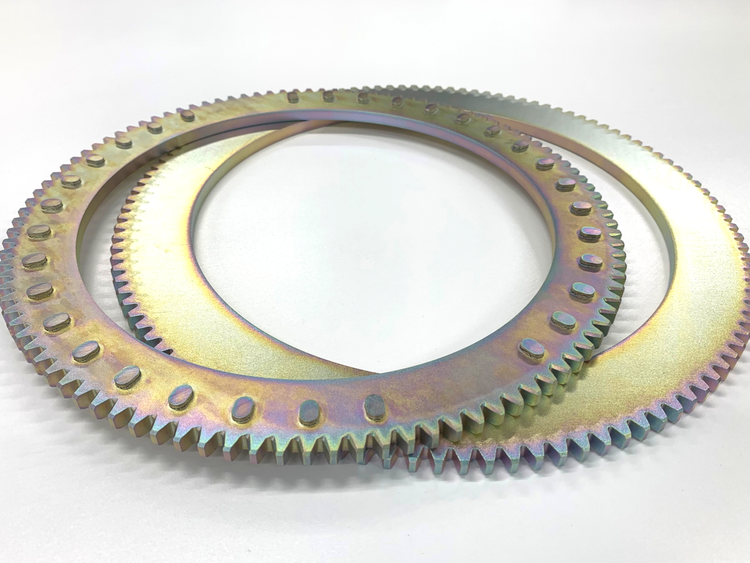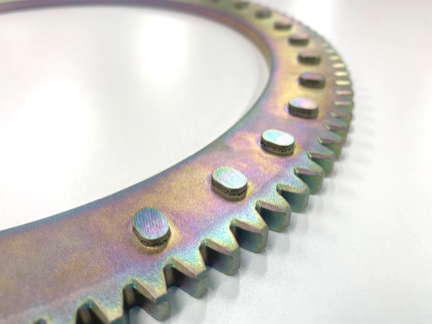 We're ready to help
Contact us to find out how our advanced engineering solutions can help your business
Trusted by the world's leading companies to solve unique engineering challenges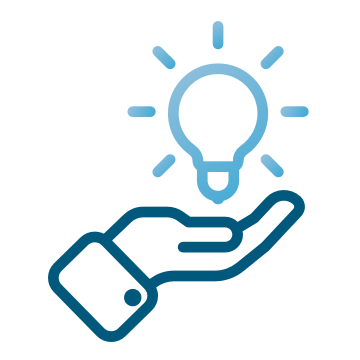 Your innovation partner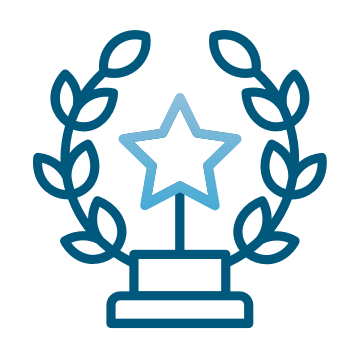 chosen by the best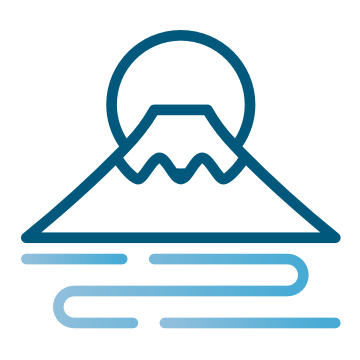 Japanese roots, global reach